Samsung Network Vision equipment are highly distinct and fairly easy to spot compared to the equipment that other vendors are deploying. Sprint is Samsung's first extremely massive American contract (baring Clearwire) so there should be no issues in confusing these equipment for another carrier which happens often with Ericsson NV equipment.
Below are images of Samsung equipment which includes antennas, remote radio units, base stations, and their mounting configurations.
Samsung antenna with eSMR 800 RRU & PCS 1900 RRU
A close look at a Samsung setup
A narrow beam setup
High Capacity Site with 2 Antennas & 3 RRUs (2x PCS & 1x SMR).
Second antenna is PCS only for now.
Canadian IBEZ (NO SMR)
Special Case PCS Only Setup for Canadian IBEZ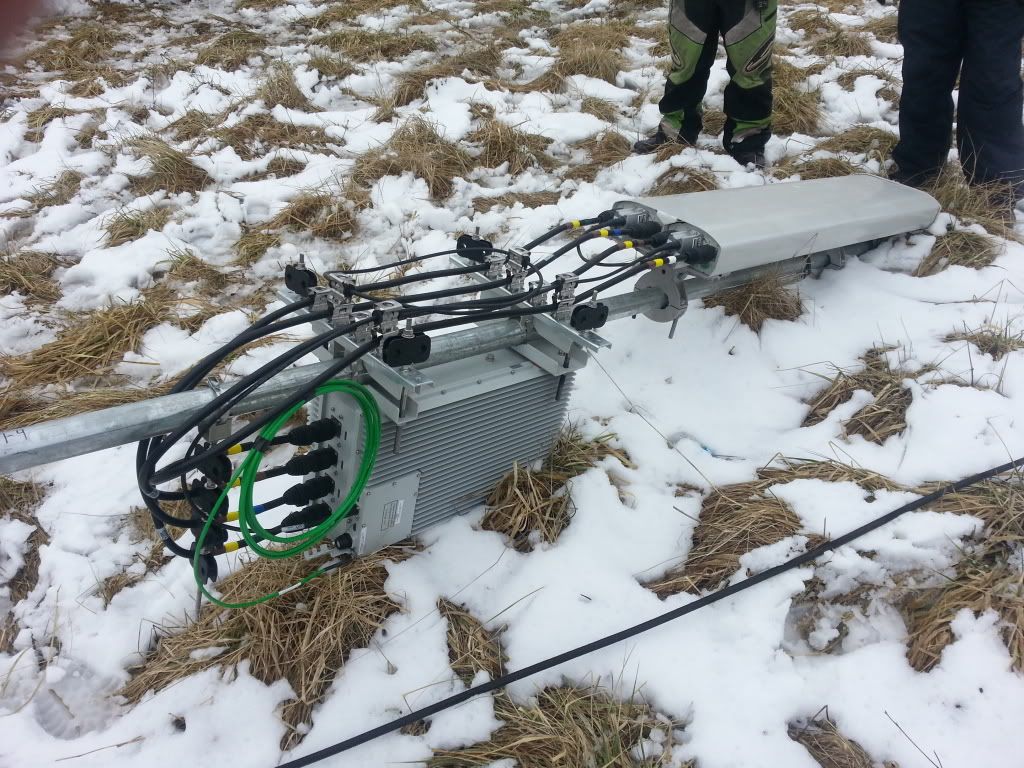 Close up of standard antenna connectors
Samsung Cabinets
Powerpoint slides from Samsung / Sprint
*disclaimer - all powerpoint diagrams and images were found through public municipality online databases and is by no means misappropriated through malicious means*
*Credit goes to those whom took pictures of these equipment. You know who you are*